Thrills fill Agganis Arena for "Corteo"
Cirque du Soleil's latest show will be in Boston through June 30
There is a thrilling show playing at Agganis Arena called "Corteo" by Cirque du Soleil. It is a very good show. I recommend it for all ages. The show is based off of a clown's funeral, but it didn't really follow that story line.
On the way in, the line for security was very long, but once you get in it was all right. An interesting thing about the stage is that it is double-sided. Agganis Arena is at Boston University. It's really a hockey arena, but Cirque du Soleil brings its own stage and blocked off some seats so it could be double sided.
There is live music. Nothing is recorded. They play all the music and you get to see the musicians play during the show. There were drums, violin, accordion, and other instruments.
At the beginning of the show, there were people dancing and hanging on chandeliers going from side to side. There are a bunch of acrobats doing crazy tricks. A highlight of the show was when a woman, attached to five ginormous balloons, floated over the crowd and had to have people push her up to keep her in the air. It looked like a lot of fun.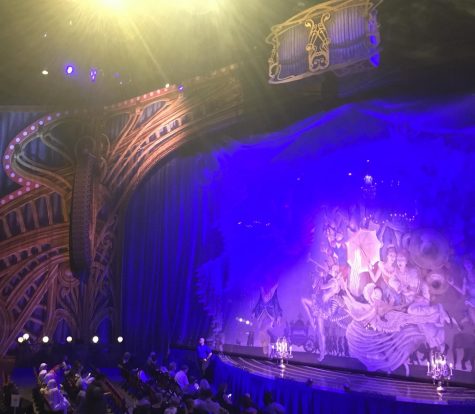 The show was very entertaining and funny. They had a lot of jokes. They performed a fake "Romeo and Juliet" with two kids, and it was funny because they had no idea what to do.
They also had trampolines that looked like beds, that people were doing crazy tricks on, such as flips, and switching from bed to bed while doing a flip.
After intermission, they had a net/trampoline, and they had some men throwing women and catching them. It was very cool to see. You'd think, "Are they going to drop? Are they going to drop them?" But then they were caught and the audience went crazy.
Another trick that was kind of risky was when a man climbed up a giant, giant ladder and it kept on wobbling and wobbling, and you think he's going to fall, but then he made it.
If you like to see fun, thrilling tricks, then Cirque du Soleil is for you!
("Corteo" is at Agganis Arena through June 30, 2019. For more information or to buy tickets, go to the Cirque du Soleil website.)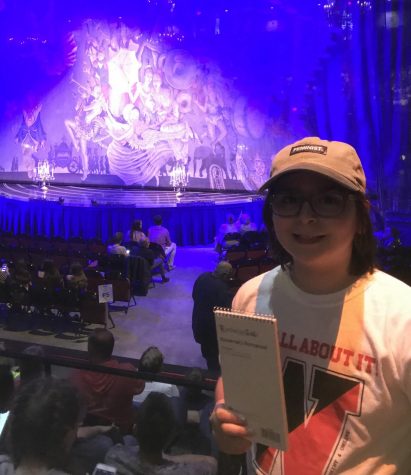 –June 22, 2019–